Dyson Animal Vacuum
The Dyson Pet Vacuum Really Sucks
Designed for pet owners, the Dyson Animal Vacuum line is specifically created to pick up pet hair.
James Dyson, an English industrial designer and creator of the Dyson Animal Vacuum, was on a mission. He had a vision of a vacuum cleaner that was easy to use and didn't clog like most vacuums. One that truly sucked.
In school, Dyson excelled in long distance running:
"I was quite good at it, not because I was physically good, but because I had more determination. I learned determination from it."
This determination led to one of the best vacuum cleaners on the market today.
In the late 1970's, Dyson developed the idea of using cyclonic separation to create a vacuum cleaner that would not lose suction as it picked up dirt. His Hoover Junior became a source of frustration when it lost suction as the dust kept clogging the bag.
He witnessed cyclones in the spray-finishing room's air filter inside a factory. Using this idea, he launched the 'G-Force' cleaner in 1983. But, he could not interest any manufacturer or distributor as it would diminish the valuable cleaner-bag market in the UK.
Undeterred, he launched it in Japan through catalogue sales. He then set up his own manufacturing company. The rest is history.
Dyson Pet Vacuum Cleaner
German Shepherds are heavy shedders. This dog vacuum is a great tool to keep your home free of excess hair. It will be your best friend all year long, and especially when your GSD blows her coat.
A carbon free motor prevents aroma that can occur when particles are released into the air. A microchip controls the digital motor. Not only does this make the motor last longer, it increases the RPMs.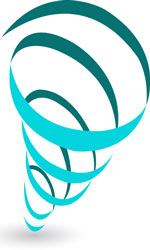 Suction is not a problem with Root Cyclone™ Technology. This prevents a vacuum cleaner from losing suction power over time. It divides the air into smaller cyclones, hence the name root cyclone. This power is enough to pull up dirt from carpets, floors, walls, stairs and even carpet padding with equal force.
The Quick-draw Telescope Reach™ wand makes it easy to clean those hard to reach places. It's also great for cleaning under sofas and beds to reach trapped pet hair and dander.
The HEPA filter lasts a life time. When it becomes dirty, just rinse and allow to dry. This should ideally be done every three months. It never needs replacement.
The models are all bagless with clear dirt collection bins, which all allow you to see the amount of waste collected.
Pet Dander Allergy
You could try an anti allergy pet shampoo. Or, you can get pet allergy relief by using a Dyson Animal Vacuum.
HEPA filtration cleans the air in the room while the vacuum is in use.
The Best Vacuum for Pet Hair
Dyson DC17 Animal Vacuum

Though a bit heavier than other Dyson models, the Dyson DC17 Animal Vacuum is quiet, uses an improved cyclone technology, protects your delicate floors and has HEPA filtration which helps with pet dander allergy.
It is certified asthma & allergy friendly™ according to the Asthma and Allergy Foundation of America.
Dyson DC25 Animal Vacuum
Operating on a ball, the Dyson DC25 is extremely easy to maneuver around tight spaces. The motor is housed in the ball, which makes it light and easy to turn with your wrist.
Its powerful suction is no match for embedded pet hair and the mini turbine head attachment enhances its cleaning capability.


***z-dogtimemedia300x250.shtml***

---
The information and products recommended by german-shepherd-lore.com are not intended to take the place of expert veterinarian care. Please consult with your vet and ask about using a natural and alternative approach for the healthcare and treatment of your pet. Find a holistic vet.
---