German Shepherd Puppy Pics
Looking for Cute Puppy Pics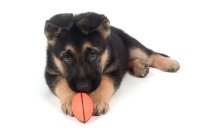 Find German Shepherd puppy pics and share your own.
If you love to look at German Shepherd puppy pictures, you have come to the right place. We have cute puppy pics shared by visitors like you.
Taking a look at what others have said as it may help you to decide if a German Shepherd is right for you.
Do you have an Adorable GSD Puppy?
Why not dedicate a web page to your little cutie? Show him or her off.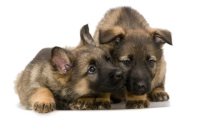 We'd love to hear all about your adorable bundle of fur.
And we'll put it on our website!
What is his/her personality like?
What makes your pup so special?
Show us why is your pup is the cutest GSD ever.
Tell other German Shepherd lovers what to expect from a GSD puppy by sharing your experience.
Please use this form for purebred German Shepherd puppies only. Do you have a GSD mix? If so, please visit our special German Shepherd Mix page.
Tell Us About Your German Shepherd Puppy!
Share pictures and the personality of your cute German Shepherd puppy.
What Other GSD Puppy Owners Have Said
Click below to what others have posted.
More pictures of German Shepherd dogs.
***z-dogtimemedia300x250.shtml***