Storm
by Maria
(NJ)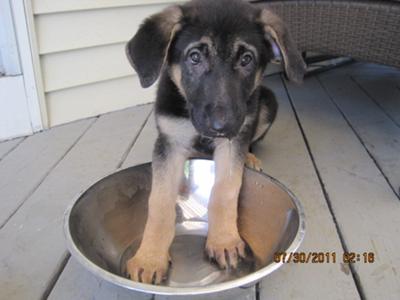 German Shepherd Puppy Storm
Storm is our newly adopted German Shepherd. Her mom was pregnant when her owners couldn't care for her after planning to make some extra money by breeding her with another pure breed GSD. She gave birth to 10 puppies.


Shortly after a meet and greet half of the litter died from parvo. For some reason, my Storm was spared. Who knows why... only time will tell. She's a sweet heart and we love her more everyday.
Join in and write your own page! It's easy to do. How? Simply click here to return to German Shepherd Puppy Pics.