Hachi's Naughty Childhood
by Arya Mahashabde
(Firozpur, Punjab, India)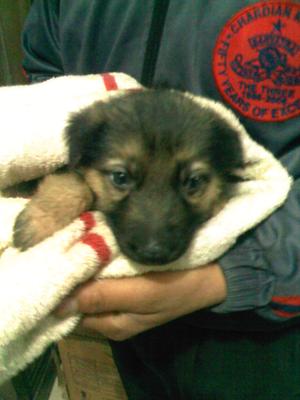 My German Shepherd Puppy Hachi
My dog's name is Hachi. I got him in Faridkot, Punjab, India. He is a purebred German Shepherd.


Right now, he weighs 10.7 kgs and weighed 3-4 kgs (approx) when I got him. He was about 1 feet tall (approx) when I got him.
He eats homemade vegetarian food (rice,wheat with milk pulses or curd). His appetite is medium.
For exercise, he gets a nice walk daily, and a play in the garden.
He is a naughty one, keeps chewing the furniture, sometimes starts barking at the family.
Join in and write your own page! It's easy to do. How? Simply click here to return to German Shepherd Puppy Pics.