Any ideas of the GSD mixes for my two mutts?

(Michigan )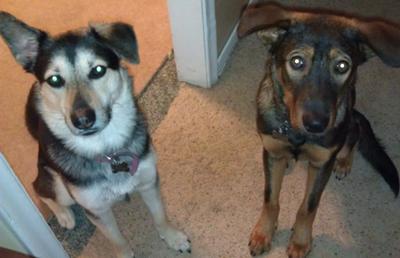 Rylee and Brady GSD Mixes
Rylee (White and Black) is about 2 and a half years old, has a lot of energy and can jump extremely high both running and standing still jumping in place.


Brady (Black and Tan) is a little over a year old and is more laid back and doesn't nearly have the energy of Rylee. He has webbed paws and I have caught him climbing fences.
Join in and write your own page! It's easy to do. How? Simply click here to return to German Shepherd Mix.