Boss, German Shepherd mixed with what?
by Brandy
(Missouri)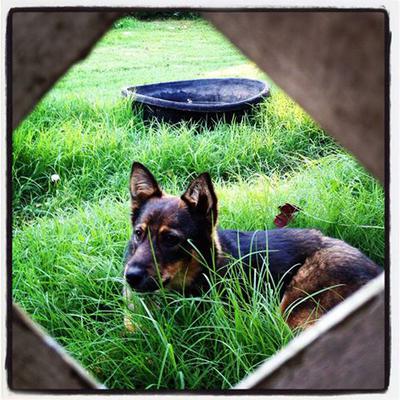 My German Shepherd mix, Boss
His name is Boss. I adopted him from the Human Society.


I have no idea what kind of German Shepherd mix he is.
His appetite is great! For exercise, he runs constantly.
I need to find out what mix he was bred with. He is 8 months old and weighs 25 lbs. He runs like a fox. He's got little feet, and a bushy tail. Pointy ears and long snout.
Join in and write your own page! It's easy to do. How? Simply click here to return to German Shepherd Mix.