Butterball, my Bullmastiff GSD mix and Siblings
by Starr
(Atlanta, GA)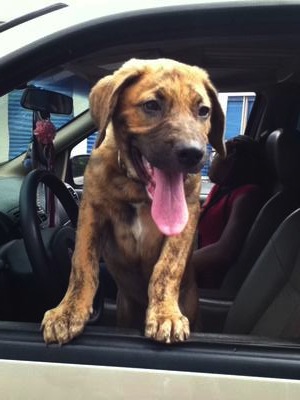 Butterball at 4 months
My pups are 4 months now, weighing 30.8 lbs. Their mom is bullmastiff and dad is German Shepherd.


Sadie, the only girl, has more of the shepherd look while Butterball and Champ have more of the mastiff look. They are very smart and loyal and clingy. I don't know if I spoiled them or they just love their owners.
They are highly energetic but know that when the sun goes down and lights out, they go to their beds. They also wait at the bus stop in the evenings for the kids to get off the bus. Very trustworthy to me.
LOVE THEM!!!
Join in and write your own page! It's easy to do. How? Simply click here to return to German Shepherd Mix.