GSD Heeler or Chow Mix?
by Denise
(Nevada)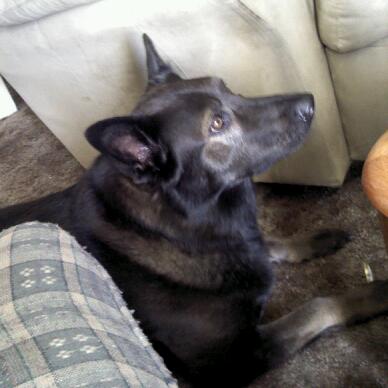 GSD - Queensland Heeler Mix?
The pound said she was GSD/Queensland Heeler mix.


5 years later, I'm thinking they were wrong.
She has black spots in her mouth and is pretty barrel-chested, so I think she may have some chow chow mixed in.
She stands just above my knee. I'm 5'8".
She looks like a chocolate colored GSD. I'm just curious as to what else she may be mixed with.