GSD with possible Lab?
by Nicole V
(Alabama)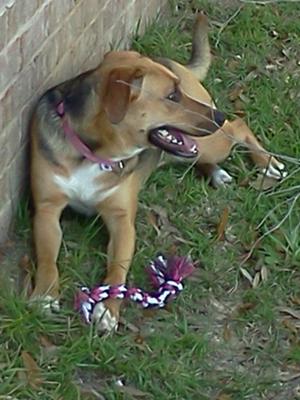 Gemma GSD mix
This is Gemma, she is a rescue and the vet said she was a German Shepherd mix. Any idea what she may be mixed with? Floppy ears, not a big talker and sheds like crazy!
Join in and write your own page! It's easy to do. How?
Simply click here to return to German Shepherd Mix.

---
The information and products recommended by german-shepherd-lore.com are not intended to take the place of expert veterinarian care. Please consult with your vet and ask about using a natural and alternative approach for the healthcare and treatment of your pet. Find a holistic vet.
---