GSD/Boxer Mix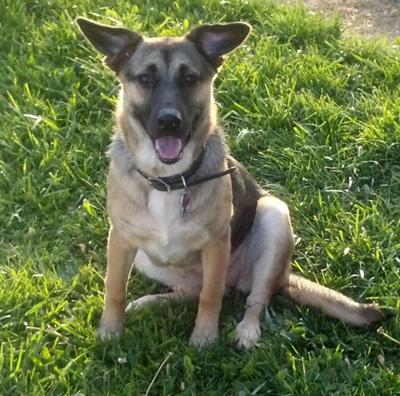 GSD Boxer Mix
Got her at a rescue place @ 5 weeks old.

She's a great dog but very timid and skittish.
Very smart too, she has learned many tricks at such a young age.

She is 7 months old and about 55 pounds now.

Most people tell me they think she isn't mixed - that she looks like a pure breed GSD.

---
The information and products recommended by german-shepherd-lore.com are not intended to take the place of expert veterinarian care. Please consult with your vet and ask about using a natural and alternative approach for the healthcare and treatment of your pet. Find a holistic vet.
---