Jack is 4.5 months and around 18 - 20 kg
by Aarav
(India)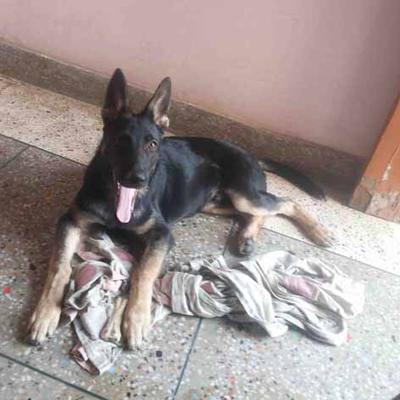 Jack, my German Shepherd
His name is Jack.


Got him from a local breeder. I am not sure if he is a purebred GSD.
Right now, he weighs around 20 kg's and stands around 20 inches tall. He weighed 15 kg's when I got him and stood around 12 inch's tall.
I feed him 4 times a day, 1 bowl full of Royal Canin, Pedigree and some times boiled rice too.
As his height is 20 inches, please help me - is he normal and how he will look like when he grows because his color is different.
Please help me out.I am not sure is he pure or not as I buy him from a local breeder.
:/ pls HELP ME :/
THANK YOU :)