Kita, German Shepherd Mix?
by Brittney
(Corbin, Kentucky)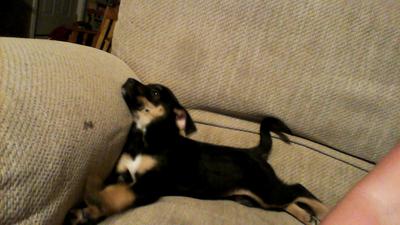 Kita, my mixed breed puppy
Her name is Kita.


My sister's dog had a litter of mixed puppies. I think she is a German Shepherd mix, but I don't know what else.
She is 10 weeks old and not very large. She loves playing in the yard.
I want to know if my dog has German Shepherd in her, what she may be mixed with, and how to train her to be a protective watch dog.
Join in and write your own page! It's easy to do. How? Simply click here to return to German Shepherd Mix.