Mercy's growing chart!
by Maria Hernandez
(North Las Vegas, NV)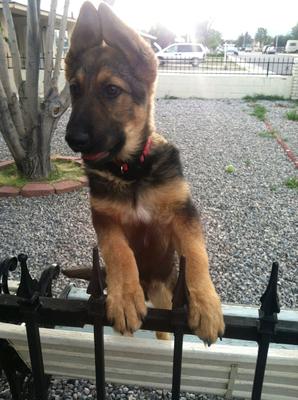 GSD Mercy at 3 1/2 months
My dog's name is Mercy. I got her as a gift. She is a purebred German Shepherd.


Currently, Mercy weighs 40 lbs. I'm not sure what she weighed when I first got her.
Mercy eats Pedigree dog food. Used to have a big appetite, but starting to go down in this past week.
For exercise, she gets a walk/run around the park almost daily.
Join in and write your own page! It's easy to do. How? Simply click here to return to German Shepherd Growth.