Mila is big for a girl!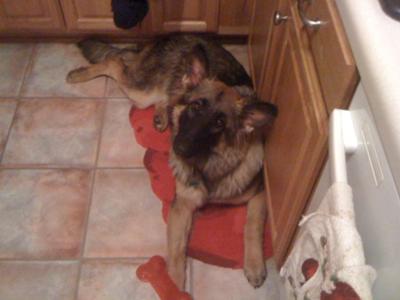 German Shepherd Mia
My female pup weighed 17 pounds at 10 weeks old! And she is 7 months old now, weighing 62 pounds!
Join in and write your own page! It's easy to do. How? Simply click here to return to German Shepherd Growth.