Rue, my German Shepherd Mix Pup
by Devy
(Las Vegas, NV)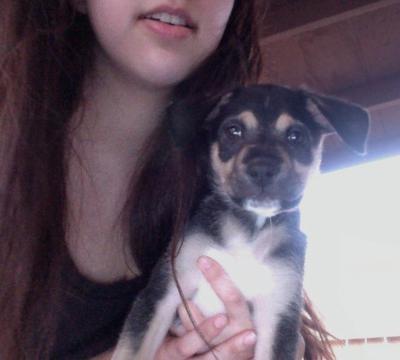 Rue, my German Shepherd Mix
My dog's name is Rue.


I got her from the Animal Shelter... I started out fostering her because she was bitten on her face by another dog.
I'm guessing she's either a
lab/german shepherd mix
, a german australian shepherd or maybe even a pit bull/german shepherd. I have no idea!
Since she's still a pup, (unknown age) she does have a big appetite. I feed her small amounts 3 times throughout the day. I take her on walks everyday.
If someone can guess what she's mixed with, that would be most excellent! Maybe then I can figure out about how big she'll end up being.
Join in and write your own page! It's easy to do. How? Simply click here to return to German Shepherd Mix.