Scout is German Shepherd and what else?
by AnnaMarie
(PA)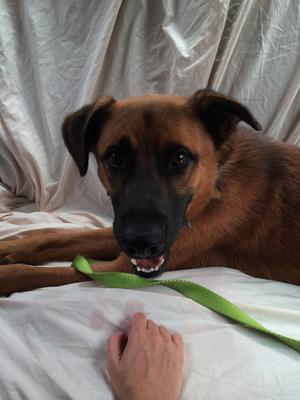 German Shepherd mix Scout
Scout is our wonky eared rescue German Shepherd pup mix. We got him from Bailey's Arms Rescue.


He is part German Shepherd and part, we have no clue
His appetite is normal. For exercise, he gets long walks, but he is almost constantly in motion.
Our pup is very energetic, loves attention and to play. He is very mouthy though and loves to bark especially for attention of friends and family. Once he calms down, he is a total snuggle bug and lap dog.
Any idea what he might be mixed with?
Join in and write your own page! It's easy to do. How? Simply click here to return to German Shepherd Mix.