Tobby, my German Shepherd Belgian Tervuren Mix
by Marilena
(Greece)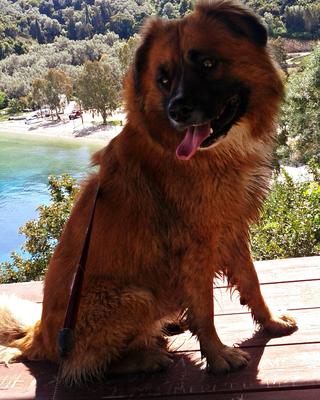 Tobby by the Sea
My dog's name is Tobby!


I rescued him from an abandoned house, he was dropped in when he was 3-4 months old .
i think that he is a Belgian Tervuren cross.
He is loyal, hardworking, very smart and willing to do everything!
he is also a wonderful guard dog and a personal body-guard!
He loves long trails, swimming, running... and playing with other dogs...
I love him to the bit and I don't want to lose such a dog so I want to find a female dog with the same features and character as much as possible. Similar to Tobby so when he passes away to have a part of him...
Join in and write your own page! It's easy to do. How? Simply click here to return to German Shepherd Mix.