Tyson - My GSD/Boxer Mix
by Tommy
(Huntsville, AL)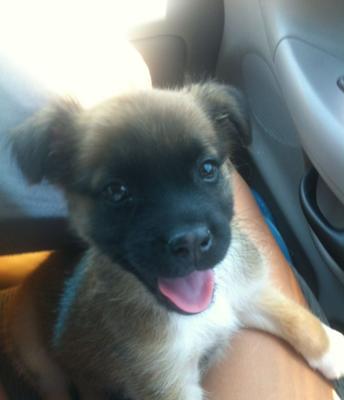 Tyson at 7 weeks
My dog's name is Tyson.


He is 12 weeks old now and is extremely smart. He knows sit, lay, shake, inside, outside, kennel, come, stay and will keep the treat on his nose til I say go.
I have worked very hard on training him to be so good but he is worth it. The only thing is that he is not growing very fast. He is about 12 lbs right now and a normal GSD puppy will be close to 30 lbs.
I want him to get as big as a normal GSD but it doesn't look like it. If anyone has any more information about GSD/Boxer mixes I would love to hear about it!