Under-nourished or GSD mix?
by Jill
(Peoria, IL)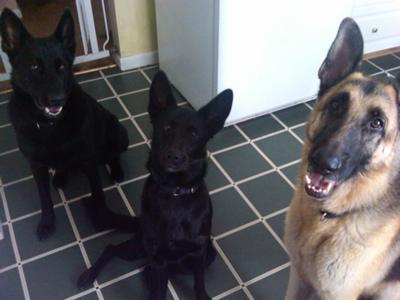 Solid black German Shepherd Ivy
I adopted Ivy from a local kill shelter when she was approximately 3-4 months old. According to shelter staff she was a stray, running the streets of an urban area when picked up by animal control.


She was very skinny, wormy, and sick from eating garbage. She is now approximately 1 1/2 years old, but she is still only 60 pounds and much smaller than my other GSD's. Other than her bark (a little higher pitched) and her size, she looks just like my other 2 all black GSD's - same coat, same eyes and ears, etc.
Do you think she's a mix, or is smaller because she had such a rough start in life being under-nourished?