What kind of GSD Mix is Seila?
by Nawaf
(Saudi Arabia)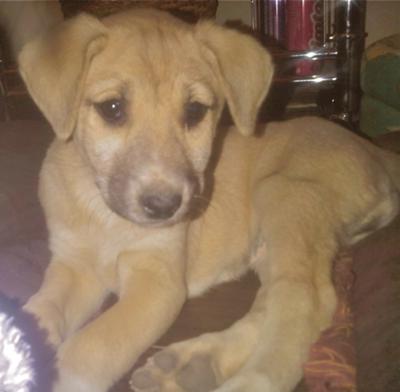 Seila - GSD Mix
Seila is 2 months old, was rescued from the street along with (I'm guessing) her brother Bruno 5 days ago.


She's pretty smart! She is already now potty trained and can handle a leash.
I've asked the vet about her breed and he think she's a German Shepherd / Pit bull mix.
She's yellow & black shade on her back and white belly. I can definitely see some GSD on her face, but I'm not a dog expert =)
Can you tell me what do you think?
German shepherd - Pit bull - Labrador... maybe something else?