Zuess Pangborn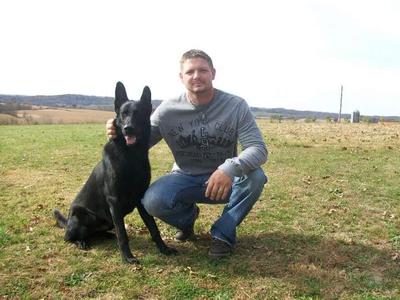 RIP Zuess
Zuess was an 11 year old solid black German Shepherd.


He had a track he would run around our house to make sure we were safe. He was the most amazing dog my family has ever had. He grew up with our children and protected them always.
He was very well behaved and knew many tricks. He loved us unconditionally and we still love him unconditionally. He had an infection that eventually made it to his hips. I know he is in a better place and not in any more pain.
Join in and write your own page! It's easy to do. How? Simply click here to return to Rainbow Bridge for Pets.