Duke... Small German Shepherd?
by Shelby
(Las Vegas, NV)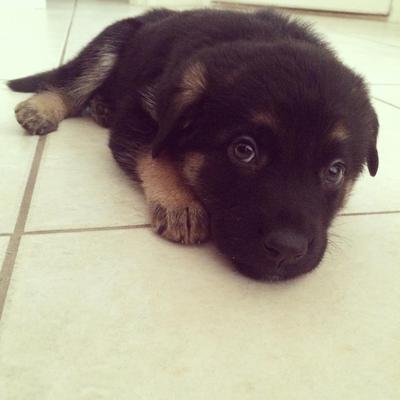 Duke, my small GSD
His name is Duke. I got him from an ad.


I was told he is a purebred GSD, but I'm wondering if he may be a mix.
He weighs 6 lbs right now. When I got him, he weighed 4 lbs.
I feed him puppy chow. He is always hungry and continues to always want more.
What kind of exercise does your dog get?
plays with my lab and gets walks
I'm super concerned about his weight because he isnt yet up to par with the
growth chart
... i just want him to be healthy and at his full potential.
At 6 weeks he was 4 lbs which seems rather small, and at 7 weeks he was 6 lbs. I take him to the vet tomorrow so hopefully he's grown!