Fury, my GSD Belgian Malinois Mix
by Sunara
(Karachi, Pakistan)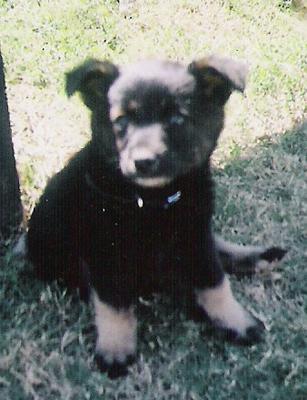 At 4 weeks old
Fury is his name. Got him from a local breeder.


I think he is a
German Belgian Shepherd mix
maybe.
He eats 1 kg meat per day. He goes for a walk twice a day
My dog was black with tan legs when I got him. He is now amber-ish with a black snout. He is definitely half German Shepherd. I think he might be a shepinois but they don't look so much like him.
He weighs around 45 pounds (20 kgs) and is a medium sized dog. His paws and underbelly fade to white.
Join in and write your own page! It's easy to do. How? Simply click here to return to German Shepherd Mix.