Roxie, my German Shepherd Husky mix
by Alyssa Perry
(Jacksonville, FL)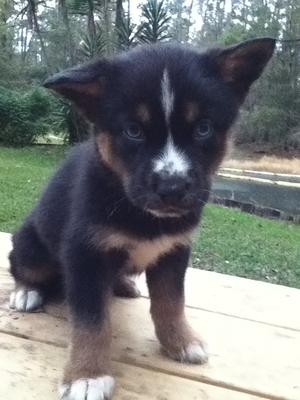 Roxie at 8 weeks old
My dog's name is Roxie. I got her from a family / friend.


Her dad is a
white German Shepherd
and her mom is a husky.
She's not the only dog - she has a sister and she loves her. She also plays with bigger dogs.
Roxie has the prettiest crystal blue eyes. She's loving and she loves to be outside though, she loves to run.
She is 4 months old and she is the best dog I've ever had.
Join in and write your own page! It's easy to do. How? Simply click here to return to German Shepherd Husky Mix.